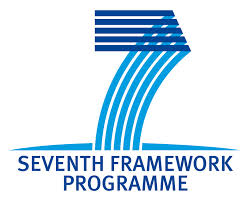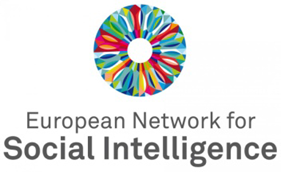 V Workshop on Artificial Intelligence and the Complexity of Legal Systems (AICOL) – Follow-up IVR-XXVI (Belo Orizonte)
Organized by Ugo Pagallo (University of Turin-CTLS, London )
ugo.pagallo@unito.it
Special Workshop on Social Intelligence and the Law
(jointly with AICOL http://www.aicol.eu/Artificial Intelligence and Complex Legal Systems)
Organized by Pompeu Casanovas (IDT-UAB)
pompeu.casanovas@uab.cat
Social Intelligence and the Law is a Workshop of the European Network for Social Intelligence [1]. It will be carried out as a Special Workshop at JURIX , The 26th International Conference on Legal Knowledge and Information Systems. BOLOGNA – ITALY, 11-13 DECEMBER 2013 (The European Conference on AI and Law): http://sinatra.cirsfid.unibo.it/jurix2013/
The Workshop will be held on December 11th in conjunction with AICOL, the 5th Workshop on Artificial Intelligence and Complex Legal Systems. The aim of AICOL is to develop models of legal knowledge more suitable to the complexity of contemporary legal systems. This year AICOL has had a first edition in Belo Horizonte, Brazil, at the XXV IVR World Conference on Philosophy of Law and Social Theory. The second edition will take place in Bologna, at JURIX, on December 11th. See more about AICOL at http://www.aicol.eu/.
Papers are regularly published at LNAI Springer Series. See AI Approaches to the Complexity of Legal Systems I, and II and AI Approaches to the Complexity of Legal Systems III.
The AICOL workshops welcome research in political and legal theory, jurisprudence, philosophy of technology and the law, to address the ways in which the current information revolution affects basic pillars of today's legal and political systems, in such fields as e-democracy, e-government, transnational governance, etc.
We are, indeed, dealing with changes and developments that occur at a rapid pace, as the law transforms itself, in order to respond to and progress alongside with the advances of technology. In addition to the traditional hard and soft law-tools of governance, such as national rules, international treaties, codes of conduct, guidelines, or the standardization of best practices, the new scenarios of the information revolution have increasingly suggested the aim to govern current ICTs-driven societies through the mechanisms of design, codes and architectures. AI approaches to the complexity of legal systems should take into account how the regulatory tools of technology impact on canonical interpretations of the law, such as the General Theory of the Law and the State's definition (Kelsen 1949: 26), according to which "what distinguishes the legal order from all other social orders is the fact that it regulates human behaviour by means of a specific technique." It is plain that, once such techniques regulate other techniques and, moreover, the process of technological innovation, we should conceive the law as a meta-technology.
As it is classically defined in social and cognitive psychology, social intelligence can be referred as the mental ability to understand the motives, emotions, intentions and actions of other people and to motivate and influence the behavior of (groups of) people. But this definition does not focus specifically on the artificial, technical, cultural, economic and political interfaces that the emergence of Web 2.0 and 3.0 fosters and anchors.
Collective intelligence is one of the most intriguing dimensions of the so-called "social web"; emotional intelligence —the ability to produce and use empathy— is another one. And we can infer that economic and institutional organizations are also related to it: "Social Intelligence is all about understanding and combining Social Media (Networking) and Business Intelligence. This combination of knowledge means that Businesses are truly understanding what the consumer thinks about their Brand and being able to compare brands with others" [2]. These different aspects which are present as information processing, intelligence, can be modeled for institutional design combining the result of empirical findings, technical languages, and formal representations.
The aim of this joint Workshop is to discuss how social intelligence approaches can shed a new light on AI and law, legal theory, argumentation, conflict resolution, the semantic web, and normative multi-agent systems. This can be done in all steps of the legal process —drafting, contracting, judging— and all uses of social and legal norms —applying, arguing, implementing and enforcing the law. Besides, as advanced in previous SINTELNET workshops on this subject, there is an ongoing discussion about modeling the evolving concept of law within the new environment of the Internet of Things and the new governance and ethical challenges faced by the EU (data protection, security, identity etc.) [3].
This Workshop is mainly addressed to computer scientists, legal theorists and philosophers. But it is addressed to the students of the Erasmus Mundus Doctorate on Law, Science and Technology ( http://www.last-jd.eu/) as well. Some of them will present position papers that will be specially encouraged.
Topics:
• Intentionality and collective action
• Social, Collective and Emotional Intelligence
• Cognitive models
• Fundamental legal concepts and principles
• Argumentation
• Natural Language Processing
• Legal XML and XML Rules
• Agreement technologies, ODR and e-institutions
• Legal theory, Ethics and Regulatory models
• Law, Intellectual Property, Metadata
• Vocabularies and inferences for rights and legal aspects
• Normative and Deontic Logic
• Normative Multi-Agent systems (nMAS)
• Access control, trust & security
• Linked Open Data (LOD)
• Government Linked Open Data (GLOD)
• Digital Rights Management (DRM)
• Legal ontologies
• Smart Data and the Semantic Web
• Security, Data protection, Privacy by Design
• Governance and deliberative models of democracy
After the Special Workshop on Social Intelligence and the Law, the results will be published at LNAI Springer Series jointly with AICOL IV-V.
Important dates are:
Submission (peer-review): November 15th, 2013 – NEW! Extended at November 23rd, 2013
Notification of acceptance: Dec. 1st, 2013
Follow-up Workshop: JURIX2013 Bologna (Dec. 11th 2013)
Camera Ready (LNAI): Jan. 15th, 2014 2014
Publication: March 2014 (LNAI Springer volume)
SUBMISSION GUIDELINES
Papers as well as abstracts must be in English and must be submitted at AICOL-2013 Easychair site:
http://www.easychair.org/conferences/?conf=aicol2013
Abstracts (200-400words)
Position Papers (8 pages)
Full Papers (15 pages in the proceedings)
Min. 6000 words and max. 15000 words.
Please upload all submissions as PDF files in LNCS-LNAI format
(http://www.springer.de/comp/lncs/authors.html)
Papers will be peer-reviewed by at least 2 PC members

AICOL Chairs:
Ugo Pagallo (UT), Monica Palmirani (UB), Pompeu Casanovas (IDT-UAB), Danièle Bourcier (CNRS), Giovanni Sartor (EUI)
Program Committee
Michal Araszkiewicz (Jagiellonian University, Poland)
Guido Boella (University of Torino, Italy)
Danièle Bourcier (CNRS, Paris II, France)
Enrico Francesconi (ITTIG, Florence, Italy)
Michael Genesereth (Stanford University, USA)
Jorge González-Conejero (IDT-UAB, Barcelona, Spain)
Thomas Gordon (Fraunhofer Institute for Open Communications Systems, Berlin, Germany)
Guido Governatori (NICTA, Brisbane, Australia)
Pilar Dellunde (IIIA-CSIC, UAB, Barcelona, Spain))
John Hall (Model Systems, UK)
Rinke Hoekstra (Leibniz Institute, Amsterdam University)
Arno Lodder (Vrije University, The Netherlands)
Renato Iannella (Semantic Identity, Brisbane, Australia)
Pablo Noriega (IIIA-CSIC, Barcelona, Spain)
Ugo Pagallo (University of Torino, Italy)
Monica Palmirani (Bologna University, Italy)
Adrian Paschke (AG-CSW, Freie Universität Berlin)
Henry Prakken (Universiteit Utrecht, Groningen University, The Netherlands)
David Pearce (UPM, Spain)
Enric Plaza (IIIA-CSIC, Barcelona, Spain)
Marta Poblet (RMIT, Australia)
Antoni Roig (IDT-UAB, Spain)
Piercarlo Rossi (Facolta' di Economia, Università del Piemonte Orientale, Italy)
Nino Rotolo (University of Bologna, Italy)
Giovanni Sartor (EUI, Florence, Italy)
Barry Smith (University of Buffalo, USA)
Clara Smith (UNLP e UCALP, Argentina)
Marco Schorlemmer (IIIA-CSIC, Barcelona, Spain)
Carles Sierra (IIIA-CSIC, Barcelona, Spain)
Said Tabet (RuleML Initiative, USA)
Daniela Tiscornia (ITTIG, Florence, Italy)
Leon van der Torre (University of Luxembourg)
Raimo Tuomela (University of Helsinki)
Anton Vedder (TILT-Tilburg University, The Nederlands)
Radboud Winkels (LCL, Amsterdam University, The Nederlands)
Fabio Vitali (Department of Computer Science, University of Bologna)
John Zeleznikow (Victoria University, Australia)
[1] SINTELNET FP7-ICT-2009-C-286380, http://www.sintelnet.eu/
[2] http://www.scoop.it/t/social-intelligence
[3] Joint Workshop IIIA-CSIC IDT-UAB, Social Intelligence, Online Dispute Resolution, and Regulatory Models, Barcelona, 5th-6th June 2013.
Projects supporting the Workshop: